Technology
Combining the latest tech with world-class personal care
At Cancer Center of South Tampa we take pride in offering patients with all stages and types of cancer the latest options in radiation treatment, from external beam radiation therapies such as image-guided radiotherapy (IGRT), intensity-modulated radiotherapy (IMRT), and stereotactic body radiotherapy (SBRT), to brachytherapy for prostate cancer, and systemic radiation treatments for cancer in the bone (Xofigo).
Intensity-Modulated Radiotherapy means that the radiation is precisely sculpted (or modulated) real time to adapt exactly to the target while shielding the sensitive healthy organs nearby.
We employ the most advanced form of IMRT available called Volumetric Arc Therapy or RapidArc® technology, a major advance that improves radiation conformality while shortening treatment times.
Unlike conventional IMRT treatments, by using this special software and an advanced linear accelerator, we can deliver a finely-tuned radiation dose to the entire tumor while protecting critical normal tissues in all angles of rotation in typically less than two minutes.
Image-Guided Radiotherapy allows Dr. Engelman and his staff to have "eyes on the ball" for each and every treatment before ever delivering any therapy, ensuring that the treatments are accurate, effective, and safe.
IGRT takes IMRT one step further by the use of high-resolution daily imaging to pinpoint tumor locations, monitor that the tissues sensitive to radiation will be excluded from the treatment fields, and adjust patient positioning when necessary — all within the standard treatment time slot.
Knowing exactly where the tumor is on a daily basis allows us to reduce the amount of tissue receiving radiation, reducing side effects and optimizing the balance between efficacy and safety.
Brachytherapy is a form of internal radiation therapy. This type of treatment is often used to treat cancer of the prostate. In this surgical form of treatment, "radioactive seeds" are permanently placed into the prostate. It is an excellent way to deliver a high dose of radiation to the prostate in cases where it is warranted.
Advanced Prostate Cancer Treatments
---

We are proud to offer Provenge immunotherapy to qualifying men with castrate-resistant metastatic prostate cancer. This infusional therapy of a patient's own immune cells which have been stimulated to recognize and attack prostate cancer has been shown to improve survival and is a category 1 recommendation by the NCCN.

Xofigo (radium-223) is a one-minute injection delivered every 4 weeks that targets radiation directly to the bones in men with metastatic prostate cancer which has become resistant to hormone therapy. It reduces fractures, prevents pain, and extend survival with few side effects and is a better-tolerated alternative to chemotherapy.

Secondary Hormonal Therapies: Zytiga, Xtandi, Erleada When hormones stop working, and occasionally in addition to hormones as a first-line treatment, these novel pills have been shown to extraordinarily extend survival.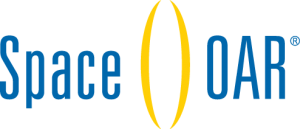 SpaceOAR is a revolutionary advance in prostate cancer radiation therapy that allows us to create space between the prostate and the rectum, limiting side effects from radiation and greatly reducing the chance of future cancers.
Prostate cancer is now recognized as a condition possibly linked to genes that can be passed down along family lines. We work with national leaders in genetic laboratory medicine to test patients for these genes and help prevent this and other types of cancer in the next generation.
At Cancer Center of South Tampa we are proud to be part of an exciting trend of giving hope of a cure to men even after their prostate cancer has spread. Based on cutting-edge data, Dr. Engelman has delivered extremely precise high-dose radiation (stereotactic body radiotherapy-SBRT) to limited sites of metastasis and had patients remain disease-free long term. While not for every patient, this treatment offers patients once deemed incurable the potential to be cancer-free.
Dr. Engelman and his team frequently use radiation to treat skin cancer, either instead of surgery or after surgery for certain high-risk cancers. This unique type of radiation (electron beam therapy) does not penetrate deeply into the body, sparing healthy tissues underneath.